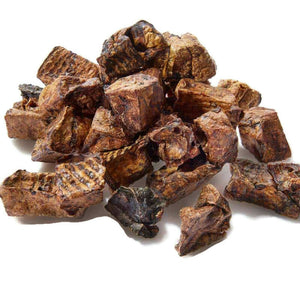 Premium (Natural) Aussie Beef Puffs.
100% Australian Beef - nothing else.
These premium, high value treats are delicious and simply irresistible. We have specially cut these treats to size so they make the ideal reward for all dogs. (you can also break them down further if needed). Keep pupper busy by mixing up treats with our delicious Kangaroo Trainers as well.
No additives. No Fillers. No enhancers. No preservatives

INGREDIENTS: 100% Australian Beef